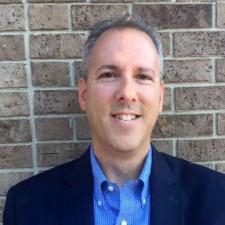 News
-
updated: Feb 5, 2017
Aespire is pleased to announce that Ernie Farabaugh has joined Aespire in the role of Director of Client Success.
Ernie is a marketing and sales promotions professional with over 25 years of experience across a diverse portfolio of consumer and B2B clients. His expertise will expand Aespire's capacity to serve clients in the Healthcare, Manufacturing, and other B2B/B2C markets.  His knowledge and practice of traditional and digital marketing help him facilitate consensus among corporate executives and create long-term client/agency partnerships.
As Director of Client Success, Ernie will be managing client relationships and provide consulting and solutions to Aespire's current clients, and exploring opportunities as Aespire continues its growth serving mission-driven organizations across North America.
Share: