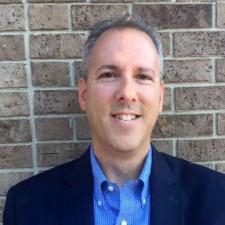 News
-
updated: Sep 19, 2017
Ernie Farabaugh, Director of Client Success at Aespire, was selected to be a judge for the 2017 Ohio Travel Association's RUBY Awards. The Awards are the Ohio Travel Association's way of honoring those who have found the most innovative ways to market their destination, experiences or services.
The 2017 Ohio Travel Association RUBY Awards recognizes and rewards outstanding artistry in the diverse field of travel and tourism marketing and advertising. Ohio travel businesses and organizations were invited to submit their best work in print and digital campaigns and promotions.
As an integrated marketing and sales promotions professional with more than 25 years of experience, Ernie has a deep expertise in the travel industry. Ernie has led numerous teams responsible for creating and administering strategies for complete re-branding programs, advertising co-op programs and videos on behalf of clients in the travel and tourism industry.
An avid cyclist, Ernie Farabaugh has pedaled thousands of miles across the state and appreciates all the attractions Ohio has to offer.
Share: